Residential Appraisers - Borden D. Strickland
phone: 251.479.4572 ~ dalestrickland@comcast.net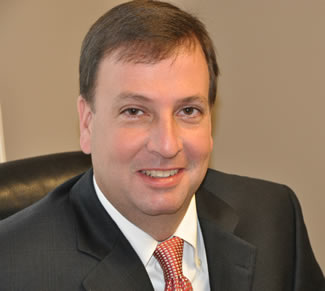 Education
University of South Alabama - Mobile, AL
Graduated with a B.A. in Finance
Millsap College - Jackson, MS
Coursework towards a bachelor degree in business administration (1987-1990)
UMS Preparatory School - Mobile, AL
Attended the same preparatory school from kindergarden through twelfth grade and graduated with honors.
Professional Experience
The Appraisal and Consultant Group - Mobile, AL

1996-2007
(Senior Appraiser) Obtained a trainee's license in 1996 and worked successfully to obtain licensure in May of 2000 (L00189). Duties since have included but are not limited to: supervision and training of staff employees, field work performing appraisals in both Baldwin and Mobile counties, and two years of commercial appraisal experience supervised by Edmond G. Eslava III-MAI.
2007-Current
Partial owner ACG Baldwin, LLC dba The Appraisal & Consultant Group, 1/4% interest. Alabama License Certification #R01107
Career related course completions
USPAP
(USA) USPAP Part C
Marshall & Swift Cost
Real Estate Fraud & Risk
Real Estate Principals
USPAP 2002
Vacant Land Appraisal
Information Technology & the Appraiser
Appraising For the Secondary Market (2005)
Appraising For the Secondary Market (2007)
Real Estate Fraud and The Appraiser's Role
National USPAP (2007)

National USPAP (2009) - 15 hours
National USPAP (2009) - 7 hours
Row Principals of Real Estate Appraisal Course 400
Advanced Residential Applications & Case Studies
HT 777 - How To Appraise A Single Family Residence
Principals of Real Estate
Appraiser Liability
Appraising FHA Today
Appraising The Oddball
The Appraiser as Expert Witness
Appraisal Subject Matter Electives
Credentials
Available upon request from Placement Office, University of South Alabama, Mobile, Alabama and Millsap College, Jackson, MS.