Real Estate Appraisal & Consulting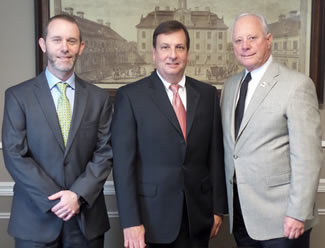 The Appraisal & Consultant Group, (ACG) is a real estate appraisal and consulting firm that offers a wide variety of professional real estate services to clients throughout the southeastern region of the United States. The origin of the company dates back to January 1978.
ACG is an Alabama real estate appraisal company whose Managing Partner, Mr. Edmond G. Eslava III, is designated by the Appraisal Institute and licensed and certified as a general appraiser in the states of Alabama, Florida, Mississippi, and Louisiana.
The scope of ACG's regional practice has allowed our firm to participate in a variety of unique appraisal assignments. With over 100 years of combined appraisal experience, the depth of our knowledge allows us to provide a full compliment of real estate professional services at the highest quality levels.
ACG offers comprehensive appraisal, consulting and appraisal review services for a wide variety of private and institutional clients. Appraisals, reviews and consultant services have been prepared for numerous governmental agencies to include the GSA, Army Corp of Engineers, U.S. Fish & Wildlife Service, Department of the Navy, U.S. Postal Service, Department of Justice, Internal Revenue Service and the Department of Interior as well as for banking, legal, utility companies and private corporations throughout the southeast. In addition, we have partners that are actively involved with the Appraisal Institute.